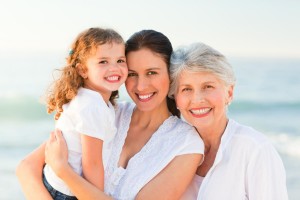 Women have unique physiological challenges than men.
The problem: Fluctuating hormones caused by menstrual cycle, pregnancy, and menopause can affect the body in undesirable ways.  Women commonly experience monthly aches and soreness in the pelvis, spine, hips, and ribs as well as headaches. Women's bodies adapt and change with pregnancy and they tend to suffer from pelvic ache, sciatica and sore shoulders.
The solution: Regular chiropractic adjustments in these areas can help decrease and manage discomfort. Maintaining mobility in the body during pregnancy has been shown to lead to quicker and less complicated deliveries. A tailored treatment plan will be provided based on your needs and the overall state of your spine.  For pregnant patients, already under chiropractic care, the typical recommendation involves receiving chiropractic care every couple of weeks during the first trimester, once a week in the second trimester and once to twice a week in the third trimester.