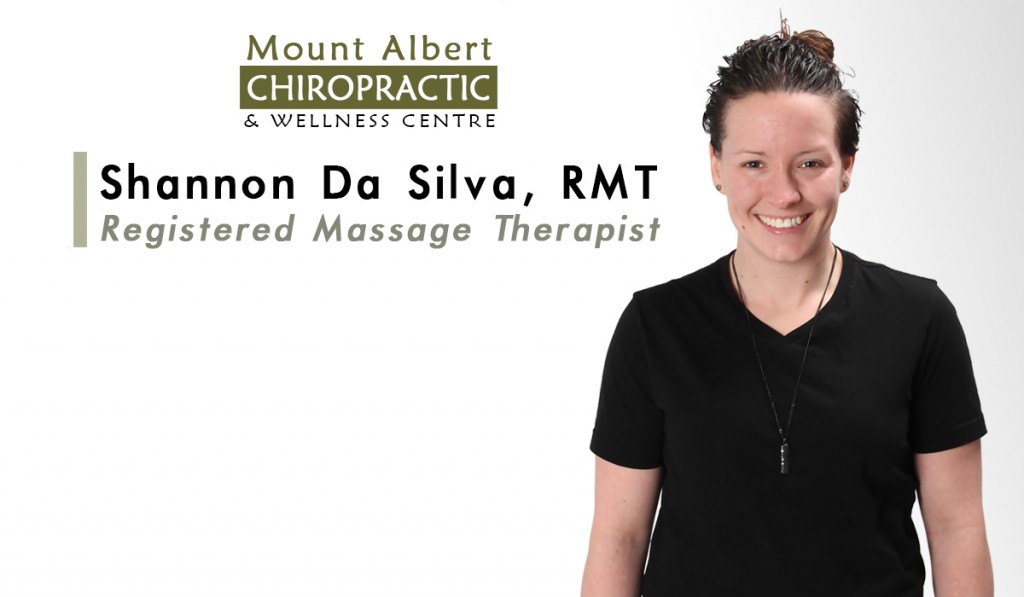 Shannon Da Silva is a graduate from the Canadian College of Massage & Hydrotherapy. She has been practicing since 2008. For over 15 years, Shannon has played highly competitive soccer and after suffering many strains, sprains and other sports related injuries, she realized how beneficial Massage Therapy is in preventing and treating such injuries.
She approaches Massage Therapy from an athlete's perspective and incorporates deep tissue, stretching and strengthening techniques into her treatments. With experience treating a variety of athletes. Shannon has extensive skill and experience in the sports massage field.
Shannon's philosophy is one of preventative care where in her patients understand that regular massage is key in maintaining optimal health and performance. Shannon also has experience treating a wide variety of other conditions including stress, anxiety, joint pain, tension headaches and other conditions affecting muscles and soft tissue.
Massage Therapy Schedule
Monday:         2:30 pm – 8:30 pm
Tuesday:         1:00 pm – 6:00 pm
Thursday:       11:00 pm – 6:00 pm
Saturday:        9:30 am – 2:00 pm